I happened across a cool little blog hop this morning with a different topic for each of the first 11 days of 2011. Looked like fun, so I decided to join in on top of my regular posts.
For day 5, the topic is Places You Hope to Go This Year
Oh yeah, my kinda topic! Having a baby has not quelled the traveling bug that bit me last summer. So here's my list:
1) Yellowstone. We went last year, but I'd really like to go back and see it covered in snow before the winter is over. I'm a little torn on this one because we should really save our money and not take this trip, but it looks like the
accessibility of Yellowstone in the winter
after this season is in limbo, so I'm not entirely sure we'd be able to go next year and do the same things I'd do this year.
image courtesy of the Yellowstone National Park website
2) Glacier National Park. We made a day trip last summer, but I'd like to go back later in the year (August, perhaps?) when the weather is a little better and spend a whole weekend there.
3) Road trip to North Carolina. Okay, okay, this one is a bit of a long shot because of the amount of time it would take, but it's slightly feasible. We haven't been out there (it's where Josh's family lives) in too long and there are a whole slew of states between here and there I've never seen, so I like the idea of driving there and making a whole vacation out of it. Also, despite the distance and number of days on the road, it's cheaper to drive than to fly that trip.
View Larger Map
There are other trips on my wish list, but they're much less likely to happen. Josh may be going to a conference in Greece later this year and it'd be fabulous to make that a family trip, but even with his expenses being covered, I doubt we'll come up with the money for that one. Sierra keeps asking if we can go to Vancouver (I think just because she sees it on the map), which I'd like to do also, but again with the money thing. And I'd also like a 2-3 day trip back to Arches National Park, but that's about a 12 hour drive, so it's another thing that's hard to find the time for.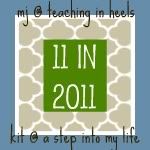 Join the fun!